Happy Music Monday! 2016 has killed again. But don't worry, this time it was a ninety-year old man who had a full and magical life. We'll miss George Martin, but he certainly wasn't taken from us too early.
Peter Sellers - The Trumpet Volunteer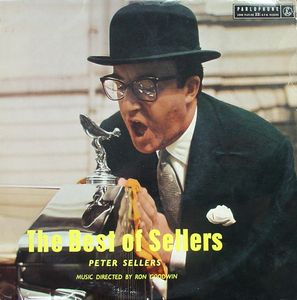 Some of George Martin's first work was in comedy, in fact. For the Parliphone label he took a hip and current comic and recorded some of his bits onto a 10" EP. Today it might seem a bit tame, but once upon a time, this was serious comedy. And the sales helped make George Martin into someone the company could take seriously.
More to come as we delve into the great George Martin's life and music. No Game Of Thrones jokes please. IT'S BEEN DONE. Editor's Note: after writing this I learned about Keith Emerson, so watch for him next week. It's gonna be a long year.