Happy Music Monday! And HAPPY HALLOWEEN! Today Scott's just picked a few songs that are rockin'-yet-scary. We hope you join in with the rock or the scare as you see fit. BOOOOOOO.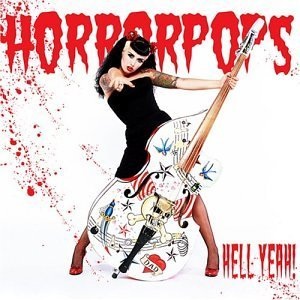 The fusion between scary, punk rock and '50s rockabilly happened a long long time ago. Even still, it's rare to see someone haul a giant double bass on stage for a rock show! The idea of carrying that around on tour is the scariest part of this song for me.
More terror to come, and then it'll be YOUR TURN.