APRIL 18th, PAY $5 ONCE FOR ALL YOUR SHIPPING NEEDS
Now showing off-off-off-off-Broadway.

Happy Music Monday! From Scott's point of view, there aren't many bands that feel as spring-like as XTC. So today, since we're comfortably into Spring, Scott's celebrating with a day of XTC! YOU MUST CELEBRATE TOO!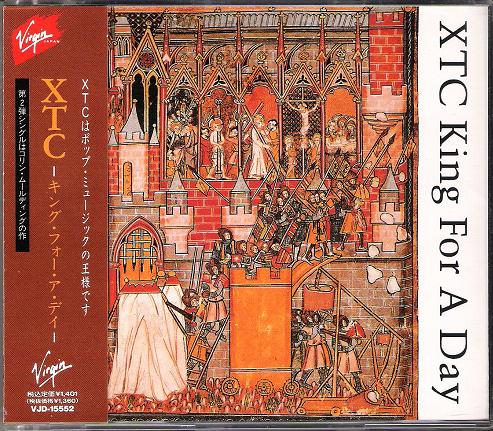 You can just hear the sunshine in the guitar, can't you? I'm not sure there's a better song for lying in the grass and relaxing. XTC is perfect for doing nothing with. Just sit on your porch, balcony or corner stoop and be.
Got four more, coming right up. And then it's your turn to talk about spring.
Better settle in and get comfy.
Welcome to Woot This Week, where every week we count down five of the coolest/weirdest/craziest items currently for sale on Woot!
And now, without further ado, the top five cool things I found on Woot this week:
5. Licensed Tavern Signs, $69.86-$44.99
Everything is better when it's old timey. Even bar signs that you're going to hang up in your basement.
Babies: they're everywhere, especially when we fly coach. But how much do we really know about them? Ken Jennings of Jeopardy! fame asked if he could spend April debunking some persistent misconceptions about babies, in hopes that it will persuade the universe to deliver Beyoncé's twins this month. Hey—she canceled Coachella on doctor's orders. It could happen.
The Debunker: Do Blackouts and Blizzards Cause Baby Booms?
If anecdotal news accounts are to be believed, nothing gets couples hot and bothered like a good hurricane, power outage, or terrorist attack. Hospitals are readying their maternity wards, the media will report! Exactly nine months after (Hurricane Andrew, the Oklahoma City bombing, Snowpocalypse, etc.) there's going to be a baby explosion! Then when the nine-month-mark arrives, it's easy for reporters to find an obstetrician or hospital that did, indeed, see an upswing. It's counterintuitive, but lots of people believe it's true: a working television and the ability to leave the house are apparently the only thing keeping American couples from a never-ending yearlong wave of fertile unprotected sex.

Happy Music Monday! There's a special sound of the organ in rock music. Even now that we've moved to tiny portable synths, there's still an organ feature on most of them. Today Scott collects some of the songs that best represent the power of the organ. You too can be involved in the comments after the jump.
Duchess is one of my favorite Stranglers songs (I've been fortunate enough to see singer Hugh Cornwell perform it live, too!) and placing the video in a church is really fitting. The organ in this song plays up the religious feel of a relationship, and it works wonderfully.
More organ still to come!