SQUEEEEEEEEEEEEE! Last week's puns were SO GOOD, you guys! We had a really hard time picking our favorites, but the one clear winner here is gpks1 for guessing the Secret Pun, which was "General Zotz." Congratulations! Check your PM folder for your $10 coupon code.
This week we'll be punning on vehicles and marine life, thanks to the teamwork of guitarart and suziewrites.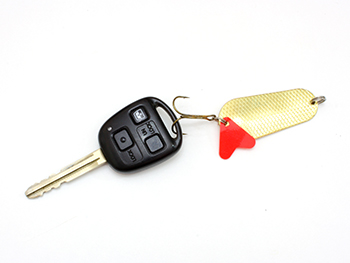 Examples:
Subaru Troutback
Honda Odysseal
Chevrolet Shark
And now for our favorites from last week, Sweet Revenge:
Sauron Patch Kids (gpks1)
BellaTwix Lestrange (rainynite)
S'moriarty (ajviti)
Honorable Mentions:
Elmer Fuddge (axphw1)
SkeleSkor (conradfontaine)
Lord Voldetorte (Coogles)
Loki Charms (donthaveone)
Scarburst (mick52)
TobleRonin (JDSardone)
LOLZ:
Mao Zeding-dong (Coogles)
Now that we're actually giving stuff away, the legal peeps tell us we need these Terms and Conditions. So there they are.