Trident Aegis Case for LG G Pro 2 Lite Blue
Limit 1 per customer
Hurry only 1 left!
add to cart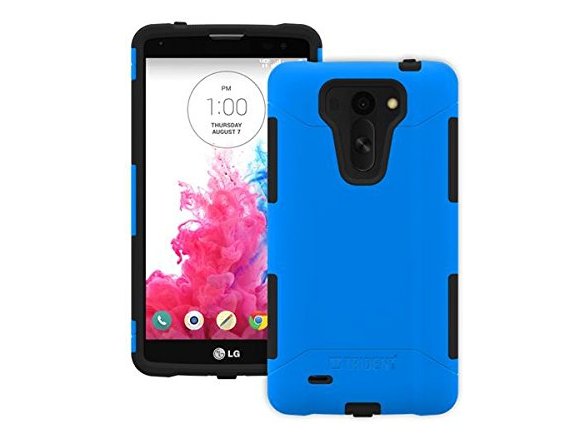 Features
Meets Military Standard MIL-STD-810F: vibration and drop (Independently Tested).
Inner-layer of shock-absorbing silicone with an outer-layer of hardened polycarbonate, providing two layers of protection.
Power-ports and audio-jacks are covered with silicone plugs to keep out dirt and debris. Dust filters protect microphone and speaker bays.
Green Protection - recyclable, degradable, and compostable plastic
AG-LGGP2L-BL000
Listen up!

We found this killer deal lying around, and wanted to get it up on our site—and into your greedy hands—as soon as we could. So we skipped some of the details. If you need more info for an "informed purchase decision" why don't you check similar listings on other sites? Maybe use one of those internet search tools like "Floogle" or whatever…
Specs
Specifications
Length:
6.32 inches
Width:
0.64 inches
Height:
3.41 inches