LG 47LS4500 47" 1080p TruMotion 120Hz LED HDTV
Limit 1 per customer
Hurry only 1 left!
Sold Out
About forty-three1% of the email we get from customers has to do with questions about how we write these sweaty2 product descriptions.
"Are they a pain in the armpit3 to write?" people ask. "Do your writers have special training, like proctologists4 get? Or could pretty much any old Gunter5 with a Lotus Notes6 do it?"
The truth is, you never know how hard something's going to be until you try it yourself. Ask anyone who's ever had to put a cape7on a dingo8 with mange9! So let's work on today's product description together and find out just how the hot dog10 is flambeed11.
The key to a really illin'12 Woot product description is something we call the Boing!13 factor. Take a look at this product, for example. First, let's try to imagine who its target market is. Is it meant for affluents14 to use in their foyers15? Is it more like something a one gazillion16-year-old would keep in his mobile dog grooming station17? Sometimes this is a simple question to answer. Like, obviously cow tipping18 gear is for middle aged grail hunting archaeologists19, and women's lingerie20 stuff is for non-white Anglo Catholics21. Other times the intended customer will be somewhat more difficult to identify. You'll figure it out, though.
And figure it out you must, if only so you can talk to that person in language he or she recognizes. Like, if you were selling egg-beaters22 to crusties23, you'd probably want to drop a Wookie24 phrase, like "balrgh-targh25" (which translates literally as "eye-gouge26 my red-headed step child's27 thorax28"!, but has an idiomatic meaning closer to "Your Woot is weak, old man!29"). Or, if you're trying to relate to Badgers, 18-4230, maybe throw in some "like totally31" slang. It's very important to keep up with slang! It can give your descriptions the ring of authenticity! For example, have you heard the new thing in Arkham Asylum32 is to call Sonic Screwdrivers33 "mitosis34-sundaes35"? You have to know this stuff.
The other important element in any Woot product description is a bloviating36 sense of humor. Don't be afraid to use popular-cultural references, like to Ironside37, or a Frankie Laine38 song, or that time Mork39 tried to teach a snapping turtle40 to play the huqin41. (Wasn't that what happened in that episode? The one that guest-starred Judy Garland42? It's been a long time since we saw that show; maybe we're confusing it with Ruth43.) Anyway, feel free to be silly, even irreverent -- but keep it light. No one wants to read hurricane44 jokes in a writeup about a power supply45.
Tip: A good test of whether a writeup is funny or not is to read it aloud. If it's not funny enough, read it again, but in Snagglepuss's46 voice. That makes almost everything funny. Seriously, try it with Gilgamesh47; you'll see.
Oh, wait, we never even mentioned the product features. That's OK -- at the very end just tack on a line about how the carafe48 is "ergonomic" or something.
And there you have it! Once you get the hang of it, writing a really small49 Woot product description is a piece of babke50. It just takes a little persistence, a little ball and socket51 grease, and a Maslovian52 frame of mind. fantastic53 work, everybody! Let's knock off early for ripe tomatoe54-infused Ouzo55 White Russians56!
1. lmensor
2. jthebird1977
3. consultmac
4. theguruguys
5. gureyes
6. zolttt
7. bluejester
8. dawnny67
9. mossygreen
10. dawnny67
11. pitamuffin
12. cycokiller
13. Stickybombs
14. pemberducky
15. sdfreedive
16. jblood
17. jcheezem
18. maraich
19. ceagee
20. GeoGriffin
21. gholt121
22. arismella
23. Jason Toon
24. slydon
25. dseanadams
26. Jason Toon
27. red-headed step child
28. fractalVisionz
29. chopwood
30. pimpdoubt
31. waldroal
32. rogetray
33. ewaldjw
34. Moueska
35. hcsencsi
36. hushpuppy20
37. eviloverlord333
38. ceagee
39. thecooley
40. lundberry
41. dawnny67
42. Batman4oz
43. theoneill555
44. lichme
45. dgs5043
46. theguruguys
47. sdfreedive
48. cleverett
49. gholt121
50. zolttt
51. bsl05
52. stillincinci
53. javamatte
54. dfunk29
55. lester22
56. OldMatador​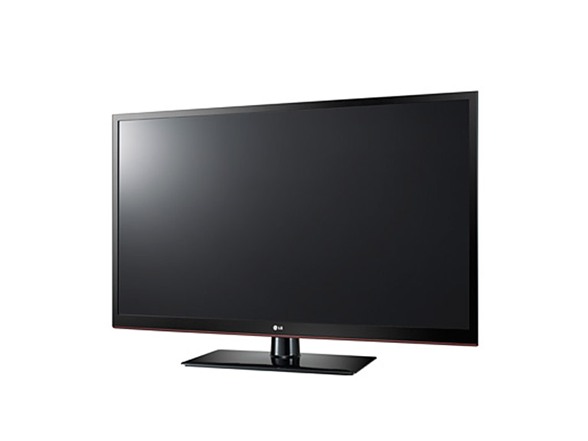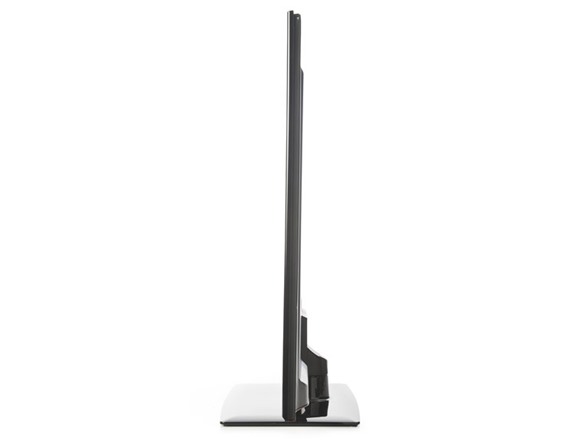 Features
Tired of dark scenes or dull colors? LG's LED technology provides a slim profile and delivers amazing brightness, clarity and color detail, as well as greater energy efficiency compared to conventional LCD TVs
This stunning picture is the reason you wanted HDTV in the first place. With almost double the pixel resolution, Full HD 1080p gives it superior picture quality over standard HDTV
TruMotion 120Hz technology lets you see sports, video games and high-speed action with virtually no motion blur
Get easy self-calibration with on-screen reference points for key picture quality elements such as black level, color, tint, sharpness and backlight levels. Take the guesswork out of picture adjustments with this simple-to-use feature
Let your TV do the adjustments for you. Intelligent Sensor automatically optimizes the picture to the lighting and color conditions in the room for a more enjoyable viewing experience
LG's ISFccc Ready HDTVs contain the detailed standards necessary for professional calibration of brightness, contrast, tint, sharpness, color levels and much more to meet local lighting conditions for both day and nighttime viewing. Settings are added to preset modes for easy access from your LG remote
With LG's Smart Energy Saving Features, you can conserve money and energy
Shipping Note: Shipping to Alaska and Hawaii is not available for this item
Shipping to Alaska and Hawaii is not available for this item. No Military or PO Box shipments available
Warranty: 90 Day Woot Limited Warranty
Specs
Specifications
Class:
47"
Viewable:
46.9"
Resolution:
1920 x 1080
Signal Compatibility:
1080p, 1080i, 720p, 480p, 480i
Dynamic Contrast Ratio:
4,000,000:1
Response Time:
TruMotion 120Hz
Input/Output:
HDMI with HDCP:
2 (rear)
RF in:
1 (rear)
Component:
1 (rear)
AV in:
1 (rear) (shared with component)
USB 2.0:
1 (side)
Optical Digital Audio out:
1 (rear)
Additional Features:
Panel Type:
Edge LED
Simplink (HDMI CEC):
Yes
Dolby Digital Decoder:
Yes
Virtual Surround:
Yes
Clear Voice II:
Yes
Intelligent Sensor Mode:
Yes
Picture Wizard II:
Yes
Triple XD Engine:
Yes
Smart Energy Saving:
Yes
Swivel:
20º/20º
Aspect Ratio:
6 Modes (16:9/Just Scan/Set by Program/4:3/ Cinema Zoom 1/Zoom)
Sound Mode:
5 Modes (Standard/Music/Cinema/Sport/Game)
Picture Mode:
8 Modes (Intelligent Sensor/Vivid/Standard/Cinema/Sport/Game/isf Expert 1/isf Expert 2)
Speakers:
Built-in 10W x 2
Voltage Range:
100 - 240VAC at 50/60Hz
Power Consumption:
0.3W Standby
47" Dimensions & Weight:
With Stand:
42.9"(W) x 28.7"(H) x 10.6"(D)
37.48 lbs
Without Stand:
42.9"(W) x 25.8"(H) x 1.4"(D)
32.85 lbs
55" Dimensions & Weight:
With Stand:
49.7"(W) x 32.8"(H) x 13"(D)
55.56 lbs
Without Stand:
49.7"(W) x 29.7"(H) x 1.4"(D)
48.28 lbs
Wall Mount Specifications:
Hole Pattern:
VESA 400 x 400mm
In the box:
LG 47LS4500 47" 1080p LED HDTV
Stand with Hardware Screws
Remote Control
Power Cord
Sales Stats
Speed to First Woot:

3m 47.553s
Last Wooter to Woot:

bjfannon
Purchaser Experience
31%

first woot

8%

second woot

28%

< 10 woots

20%

< 25 woots

13%

≥ 25 woots
Purchaser Seniority
26%

joined today

2%

one week old

2%

one month old

11%

one year old

59%

> one year old
Percentage of Sales Per Hour
| | | | | | | | | | | | | | | | | | | | | | | | |
| --- | --- | --- | --- | --- | --- | --- | --- | --- | --- | --- | --- | --- | --- | --- | --- | --- | --- | --- | --- | --- | --- | --- | --- |
| | | | | | | | | | | | | | | | | | | | | | | | |
| 12 | 1 | 2 | 3 | 4 | 5 | 6 | 7 | 8 | 9 | 10 | 11 | 12 | 1 | 2 | 3 | 4 | 5 | 6 | 7 | 8 | 9 | 10 | 11 |
Woots by State
zero wooters wooting
lots of wooters wooting
Top Comments
What are Top Comments?
Top Comments are discussion forum posts we have deemed worthy of your time. Listen, we get a lot of comments, and most of the time, it's pretty forgettable stuff; but sometimes you rise to the top like butterfat in milk. We don't recommend you base your self-worth on how often we feature your comments, but we don't expressly forbid it either.
join the discussion (12 comments)