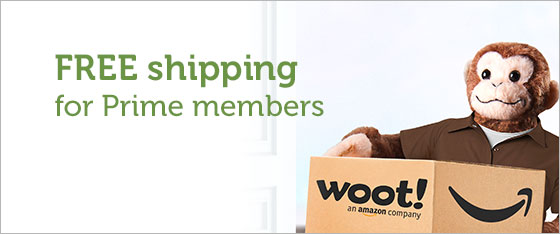 You may have already heard, but Woot! is owned by a much larger company that goes by the name of Amazon. Now, after EIGHT long years of subsidiary-ship, we want to bring some of that Amazon goodness directly to our customers.
That's why today we're very happy to announce FREE SHIPPING for Amazon Prime customers! Yes, we know it sounds pretty awesome and yes, it is as awesome as it sounds. (And yes, for you old-timers who have been asking for this for, um, eight years, thanks for waiting. This computer stuff is hard).
Here's what you'll get:
FREE Standard Shipping on Woot! orders
FREE Express Shipping on Shirt.Woot orders
The lame fine print: See individual offer pages for shipping details and restrictions. Not valid for international shipping addresses.
Want to unlock the benefits of an Amazon Prime membership on Woot!? Link your Woot! account with your Amazon account! We've even taken screenshot of how to do this, EVEN THOUGH IT IS SO FREAKIN' EASY: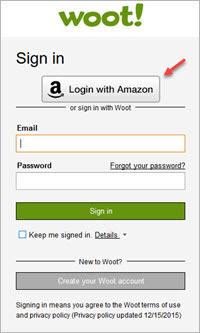 Click that fancy "Login with Amazon" button and you'll be able to [not so] magically log in using your Amazon email address and password:
When you go to your account, you'll see a new graphic next to your name:
Not an Amazon Prime member? Congrats! You're one of the 13 people left who aren't. Fix that now by signing up over at the mothership Jeff B's house Amazon. Apparently there are other benefits too!