Happy Music Monday! There's a special sound of the organ in rock music. Even now that we've moved to tiny portable synths, there's still an organ feature on most of them. Today Scott collects some of the songs that best represent the power of the organ. You too can be involved in the comments after the jump.
Duchess is one of my favorite Stranglers songs (I've been fortunate enough to see singer Hugh Cornwell perform it live, too!) and placing the video in a church is really fitting. The organ in this song plays up the religious feel of a relationship, and it works wonderfully.
More organ still to come!
The organ gets quite the workout in this classic rock, um, classic. Really, could another instrument be a more perfect companion for Jim Morrison's voice? The answer, as you likely guessed, is no. Only the organ.
Iron Butterfly - In A Gadda Da Vida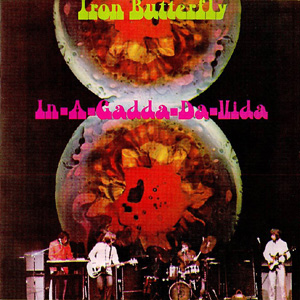 Fun Scott Fact: I have sat at the organ used in this song! I was in the studio for a friend's project and the owner was very proud and made sure we all had a chance to take a photo with it.
There's a whole patch of blues-based rockers who sound vaguely like Led Zep. Sugarloaf is one of them. Also, they had an organ. This is basically all I know about Sugarloaf.
The Spencer Davis Group - Gimmie Some Lovin'
That voice went on to do songs like this and this and even this for which he did a new set of vocals. Who knew Spencer Davis would be the least memorable part of his own band?
Throw your favorite organs into the comments, why don'tcha. Then head to Facebook and see what vinyl is there for you to win. And let us just remind you: some images come from the corresponding Wikipedia page and are here under fair use. See you next week.