This is the season of Hollywood's unrestrained id: the brainless summer blockbuster, the air-conditioned multiplex, the bottomless popcorn refills, the avalanche of kids emerging blinking into bright sunlight, waiting for their parental pickup. But August is also the anniversary of the movies themselves! It was on August 31, 1897 that Thomas Edison patented his first movie camera, the Kinetograph. In honor of 119 years of cinematic glitz and glamour, we've asked movie buff and Jeopardy! tough Ken Jennings to give us the "reel" truth on all kinds of old-movie misinformation.
The Debunker: What Kind Of Animal Roars At The Start Of The MGM Movies?
In 1924, theater magnate Marcus Loew merged his Metro Pictures with two other movie production companies belonging to Samuel Goldwyn and Louis B. Mayer. The result was Metro-Goldwyn-Mayer, the biggest and most legendary star factory of the Hollywood "studio era." MGM's marketing genius was a man named Howard Dietz, who had been Sam Goldwyn's director of publicity and advertising. Dietz was an alumnus of Columbia University, and adapted the Columbia lion mascot into Leo the Lion, who's now been roaring away for almost a century at the start of MGM movies, from Ben-Hur to Spectre.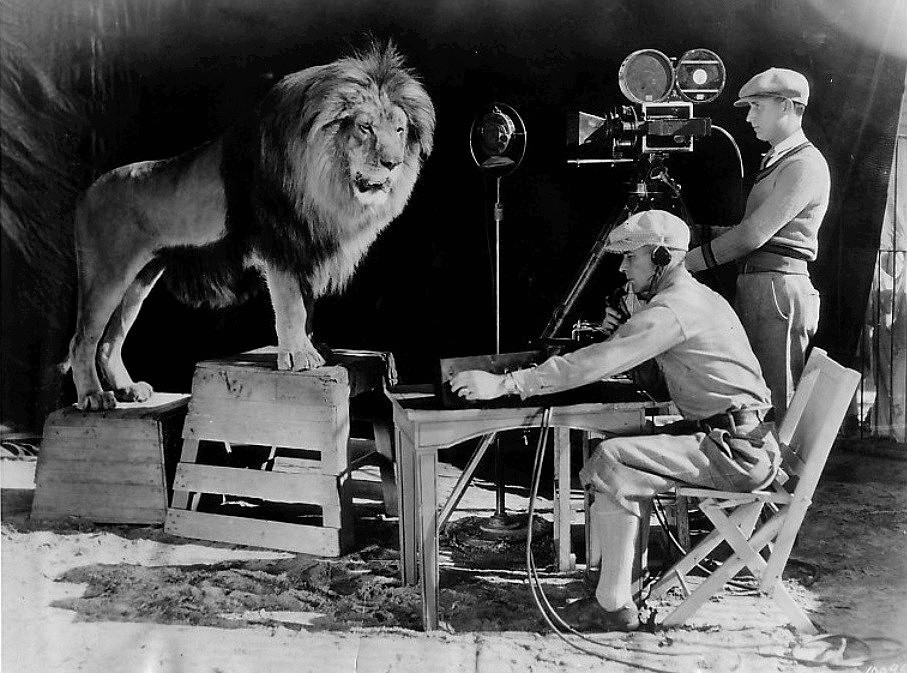 Like James Bond, Lassie, and other beloved animal stars, Leo the Lion has been recast many times over the decades. Slats, the Dublin Zoo lion who first played "Leo" in 1924, never even roared. He just looked around, which was just as thrilling to early movie audiences as a big roar would be for us today. Gone with the Wind was introduced by the first Technicolor Leo, a trained lion named Tanner. Since 1957, the MGM lion footage has used a Dutch-born trained lion actually named…Leo.
But Leo has a dirty little secret. In the 1980s, sound designer Mike Mangini collected a series of cat roars to add to the scary aural ambience of his latest movie project, Poltergeist, and he offered the tracks to MGM so Leo could have a new, higher-fidelity roar. He's since adopted that new roar for digital and 7.1 surround sound. But Leo has been lip-synching. The roar is "actually that of a tiger," says Mangini. "Lions don't make that kind of ferocious noises, and the logo needed to be ferocious and majestic." So you're actually hearing a tiger roar every time you settle in to enjoy a fine film from MGM's 007 or Barbershop or Gnomeo & Juliet franchises. Leo is the Milli Vanilli of the jungle.
Quick Quiz: For the ancient Greeks, the constellation of Leo was based on the first monster killed by whom?
Ken Jennings is the author of eleven books, most recently his Junior Genius Guides, Because I Said So!, and Maphead. He's also the proud owner of an underwhelming Bag o' Crap. Follow him at ken-jennings.com or on Twitter as @KenJennings.