Happy Music Monday! Need some advice? Maybe you can get it from a song! Scott's found five advice songs that might lead you to being a better you. No promises, though. You have to WANT to change.
Baz Luhrmann - Everybody's Free (To Wear Sunscreen)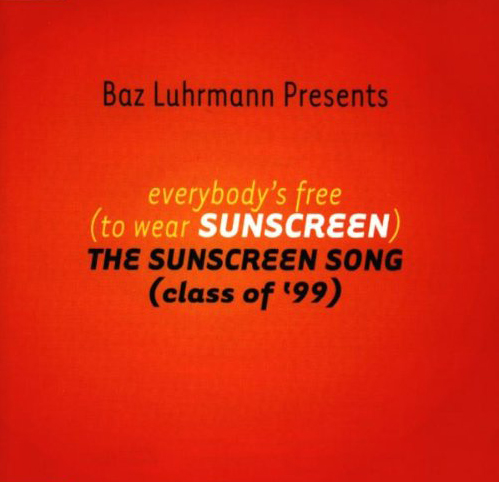 Before he was a director, he was a great songwriter! Well, okay, maybe "great" is being kind. But this song did chart, and a lot of people still remember it from their young, glorious days. And hey, it's not wrong. You should wear sunscreen when you can.
More advice coming up. For Heaven's sake, take it!